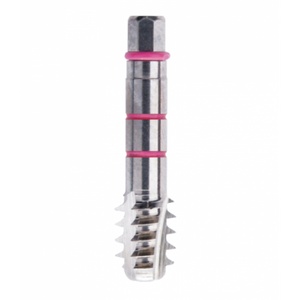 Tap for Leone 6.5 Short Implant, B
Availability : We have 1 in stock.
For Leone 6.5 Short Implant
Diameter: 5 mm
Length: 21 mm
The use of the tap "A" is essential with any kind of bone for the placement of the short implant 6.5. The bone tap "B" is suitable with high bone density and essential to be used after tapping with bone tap "A". The elastomer ring on the octagonal basis allows the connection with the instruments. Two fuchsia color-coded marks are present on the tap "B"'s stem to differentiate it from the bone tap "A".
Made of stainless steel. 
Supplied non sterile. Sterilize in the autoclave before use.
---
Related products