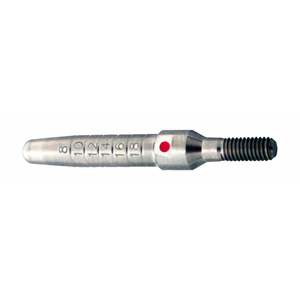 Bone Condenser Tip for 4.1mm Implant
Availability : We have 100 in stock.
Tips are made of medical grade 5 titanium. Screwed into the threaded handle, they allow the execution of special surgical techniques. With depth marks of 8-10-12-14-16-18 mm and color-codes for easy identification. Supplied non-sterile, the tips must be sterilized in the autoclave before use.
---
Related products