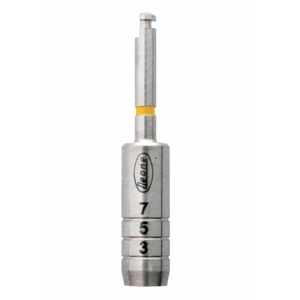 Circular Mucosa Punch for Contra Angle for 4.1mm Implant, and 4.5mm Max Stability Implant
Availability : We have 0 in stock.
For: 4.1 mm Leone Implant, 4.5 Max Stability, and short 6.5
Made of medical grade 5 titanium. Intended for use with a contra angle set at a low speed, it allows to punch the mucosa according to the selected implant diameter. The instruments are supplied non sterile and must be sterilized in the autoclave before use.
Packs of 1
---
Related products