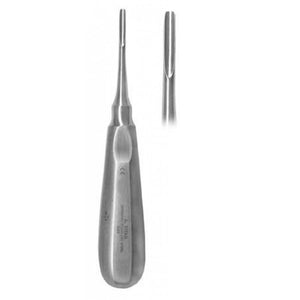 Large Straight Elevator - 34 S
Regular price
$86.99
$0.00
Straight large elevator
3.75mm Tip.
Used to displace roots from their sockets and are also used to luxate teeth that are more widely spaced or once a smaller-sized straight elevator becomes less effective.
Lightweight handle is made from (4) parts with no seams, which prevents leaking or tip from caving into the handle.
Made in Germany from 100% German stainless steel.
---
Related products